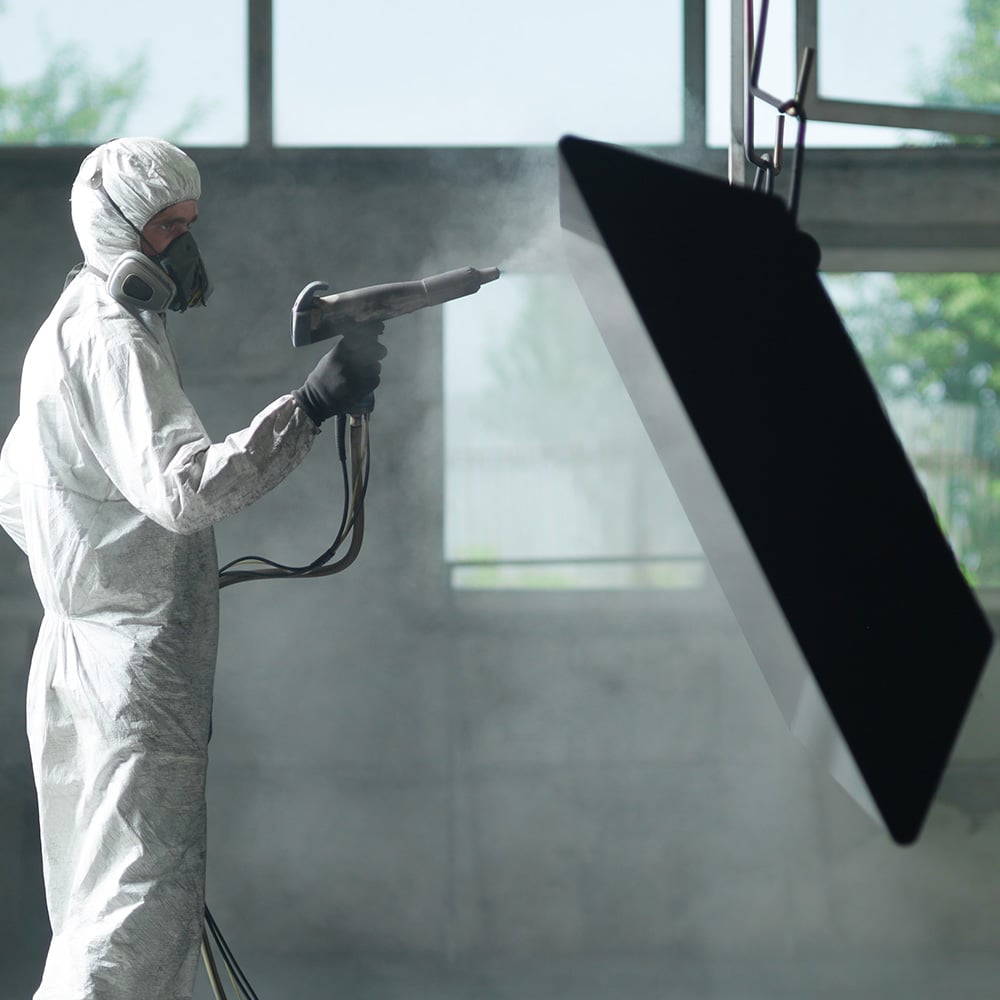 Sand blasting is the most effective, efficient and eco-friendly way to both clean and prepare your surfaces. Everlast Powder Coating offers this service for all types of projects. We can sand blast your back patio, clean up your commercial property or ready your industrial facilities for a new powder coating.
You'll love our friendly staff and approach to the job. We value your custom with us and ensure that we leave behind a perfect product. We are also happy to pass on advice about the best approach to your job. From an outdoor setting to an industrial site, you get the same approach every time.
How Does Sand Blasting Work?
We use an abrasive sand blaster to shoot fine sand particles via a nozzle and compressed air. The sand hits the surface at such velocity that the surfaces are stripped of any paint, dirt and contaminants and left smooth for powder coating. It's a two in one service!
It can be used on everything from steel to metal, as well as stone, aluminium, wood, brass and even glass!
Why Opt For Sand Blasting?
You can clean and prepare your surfaces in record time. It offers the ultimate in efficiency, and that's what everyone is looking for – no matter what scale the project is.
Once you've finished sand blasting, your surface will be ready for powder coating. There's no need for two bits of equipment, you're literally doing two jobs at once. The best part is, sand blasting and powder coating were meant for each other, and your new coat will last forever!
Looking to reduce your environmental impact? You'll love this entirely natural and non-toxic method of stripping and preparing surfaces.
Why Choose Everlast Powder Coating
If you want to support the local economy, go with us. We're 100% Aussie owned and operated. We also choose to support business around us by going local wherever we can.
As a family-owned business, we can't afford a lousy job. Our reputation is everything. We look after you and deliver on quality for every single job. That's the complete commitment you deserve.
We've invested in our equipment and our people. By getting highly-trained staff and giving them the best sandblasting equipment on the market, we know they can exceed expectations.
We offer a huge range of services. As well as sandblasting, you can come to us for all your powder coating and abrasive blasting needs.
Contact the Melbourne Sand Blasting Experts Today
Get in Touch:
Call Us: 03 9369 2066
Visit Us: 2/14 Westside Drive, Laverton North, Victoria, 3026
Opening Hours:
Mon – Fri: 8:30am – 5:00pm
Saturday: 9:00am – 1pm
Sunday: Closed