Everlast Powder Coating is the local expert you've been looking for. We offer rapid powder coating services that never sacrifice on quality. Our services improve the design and durability of your metal structures by offering beautiful colours and guarding against cracking and peeling.
With our expertise, you can improve the performance of your metal parts and ready them for in-service rigours. We work with all types of clients, from small, private projects to large industrial fitouts.

How Does Powder Coating Work?
We use a solvent-free dry mix of fillers, pigments and plastic resins. When heated, they fuse, and the solids are electrostatically charged and pushed onto the surface via low-velocity air. The part is then oven-cured for the most durable finish available. Our system is also far more environmentally friendly than solvent-based options.
So, what can be coated? The answer is simple, basically any type of metal that can withstand heat, including:
Shelves and fixtures
Automotive parts
Fencing, gates and balustrades
Construction materials, including:
Indoor and outdoor furniture
Architectural signage
Why Opt For Powder Coating?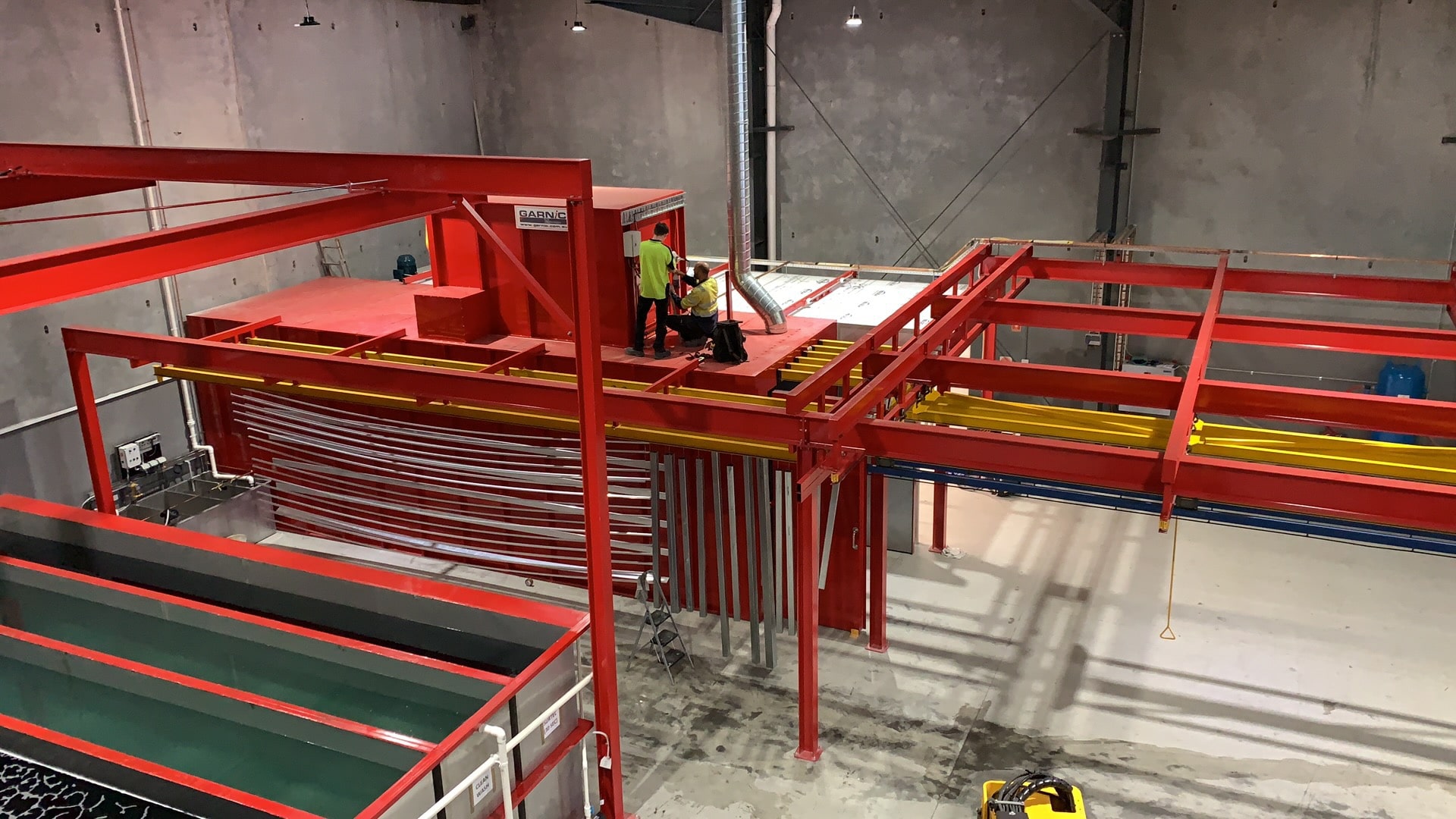 Improve the performance of your metal parts by avoiding fading, scratching, cracking and peeling.
Powder coating is far more effective at improving these characteristics than conventional solvent-based coatings.
Makes your parts more suited to high-stress applications by making them resistant to corrosion, chemicals and abrasion. Perfect for industrial and commercial applications, and even for construction by the sea!
Use powder coating to improve your design. We offer a huge range of finishes, from ripple, to leather, hammerstone, texture, pearl and more.
We've created incredible relationships with local suppliers. Whatever savings we get will be passed onto you. So, if you're looking for quality powder coating at a fair price, you've come to the right place.
Why Choose Everlast Powder Coating
We are 100% Australian owned and operated. We source whatever we can from local suppliers and ensure your dollar is put right back into the local economy.
We are a family-owned business. Our entire reputation is based on delivering absolute quality with every job. You'll never be disappointed by what we produce.
We're experts in what we do. We know how to create a powder coating solution to suit your needs and ensure you get the most out of your metal parts.
We offer a huge range of services. As well as powder coating, you can come to us for all your abrasive blasting and sandblasting needs.
Contact the Local Powder Coating Experts Today
Get in Touch:
Call Us: 03 9369 2066
Visit Us: 2/14 Westside Drive, Laverton North, Victoria, 3026
Opening Hours:
Mon – Fri: 8:30am – 5:00pm
Saturday: 9:00am – 1pm
Sunday: Closed