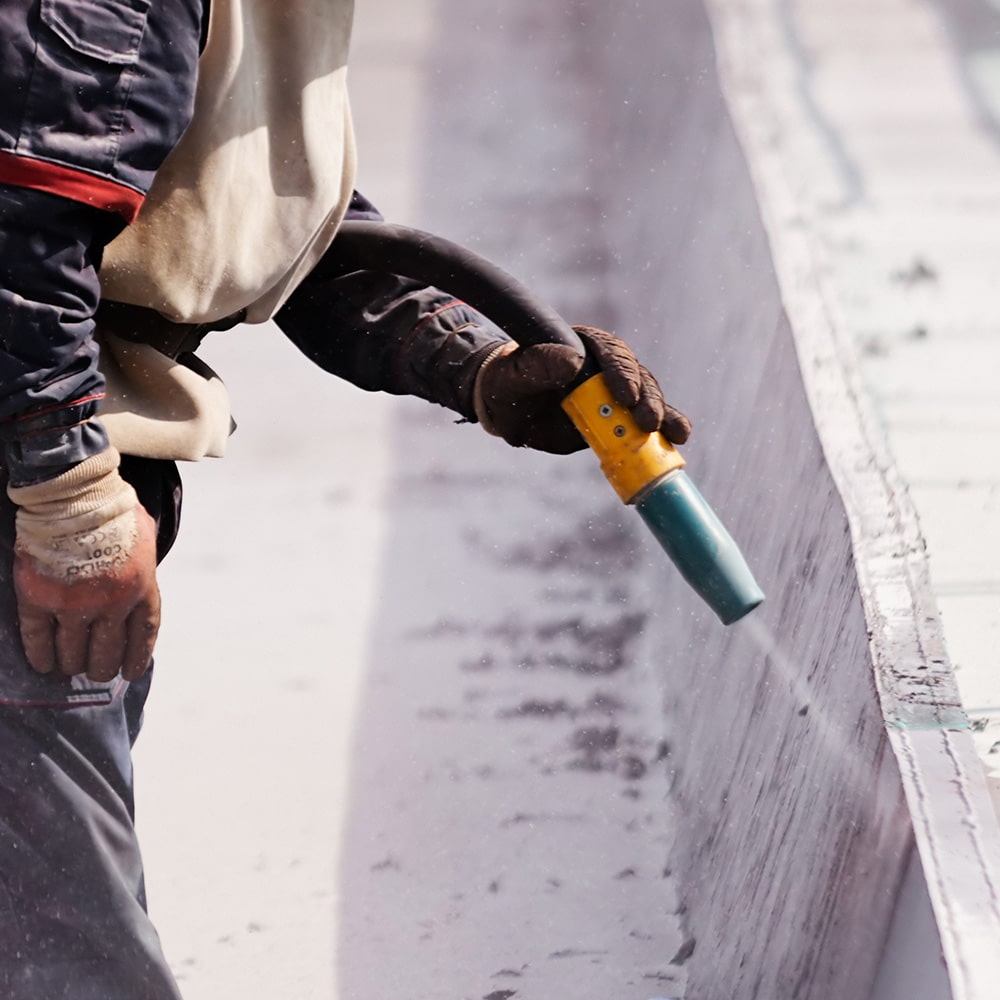 Everlast Powder Coating offers abrasive blast cleaning services to revolutionise the way you clean. We work on all types of projects. We can help you clean furniture, industrial equipment, commercial facilities and anything else where abrasive blasting is a must. The best part is, we can take care of the coating too!
How Does Abrasive Blasting Work?
Using high-quality and precision equipment, we force fine sand particles through a nozzle with compressed air. This is perfect for cleaning objects where traditional methods aren't viable or just don't work!
We offer the following services:
Beadblasting: This technique is perfect for removing paint from machinery and vehicles. It works with a range of materials.
Abrasive Blasting: If you're looking for a cheap and quick way to remove rust and old coatings for a resurfacing, this is it!
Glass Beading: Various sizes and grades of glass beading are sent via an air compressor to remove surface imperfections and coatings without damaging the surface below. This is perfect for creating a smooth finish.
These techniques can be used on everything from steel, to metal, as well as stone, aluminium, wood, glass, brass and even glass!
Why Opt For Abrasive Blasting?
It is the quickest way to clean a whole range of surfaces. Everyone is looking for time-savings, and abrasive blasting offers this in spades.
It doesn't just clean, it prepares surfaces for future coating and painting. This saves more time and means coating efforts will last longer. The complete removal of dirt and contaminants is ideal for adhesion.
It is environmentally-friendly and non-toxic. By using natural elements combined with air, you reduce the need to use toxic strippers and other chemicals to clean and prepare surfaces.
Why Choose Everlast Powder Coating
We are staunch in our support for the local economy. 100% Aussie owned and operated and always will be. We also get our supplies from local business because we believe your dollar should be sent where it belongs.
We're only happy with perfection. As a family-owned business, our reputation is everything. That's why we approach each job with the same commitment and give you the respect you deserve.
We've invested in the best abrasive blasting equipment and assembled a team of very talented people. They have a depth and breadth of experience, so chances are they've done a job just like yours many times before. That's how you meet and exceed expectations.
We offer a huge range of services. As well as abrasive blasting, you can come to us for all your powder coating and sand blasting needs.
Contact the Melbourne Abrasive Blasting Experts Today
Get in Touch:
Call Us: 03 9369 2066
Visit Us: 2/14 Westside Drive, Laverton North, Victoria, 3026
Opening Hours:
Mon – Fri: 8:30am – 5:00pm
Saturday: 9:00am – 1pm
Sunday: Closed