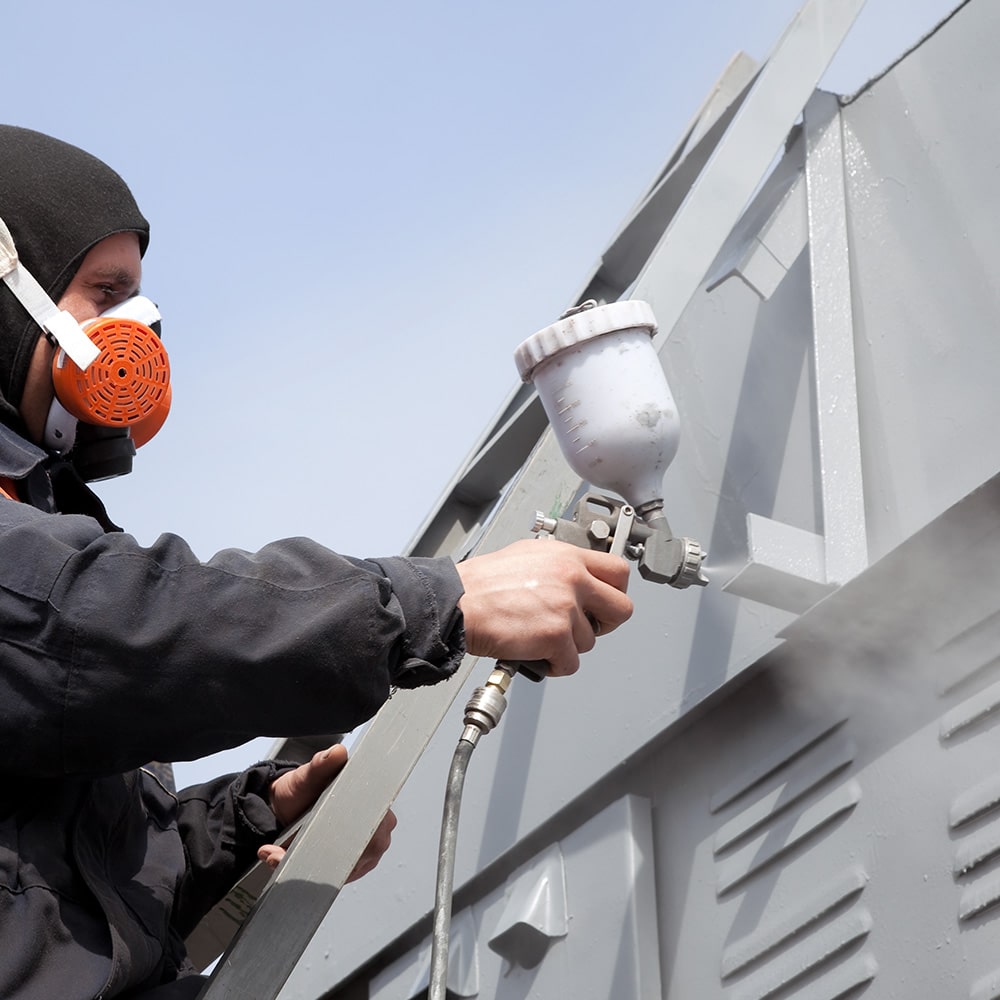 Looking for a spray painter in Melbourne? We're the local experts. We've invested in the best equipment, and our staff have been doing this for years. We don't just spray paint—we give you the advice you need to end up with the look you need.
We can help you with colour matching, suggest which type of paint will work best for your needs and ensure you end up with a final solution that will last. We work in all types of projects, including industrial projects where durability and safety is a must.
We offer an in-house and mobile service. We're a trusted name in Melbourne, and you'll love our attention to detail and customer service.
We offer a range of finishes from high gloss to semi-gloss and gun gloss, as well as matt and semi-matt. We also work with metallic finishes, provide wood stripping and staining and clear lacquer.
So, what can be spray painted? The answer is simple, basically anything:
Fences and fencing
Bathrooms
Cabinets and cupboards
House exteriors
Kitchens
Roofs
A range of building materials, including:
Aluminium
Plastic
Wood
Tile
Concrete
Fibreglass
Why Opt For Spray Painting?
Spray painting is perfect for a range of applications. From metal, to wood and MDF. It also suits industrial applications and areas that are subject to high-traffic or abrasive and corrosive elements.
The ability to spray on-site is perfect for large-scale jobs, such as roofing and cladding.
It is a quick and efficient process. The project will be finished in no time, and you'll save a ton on labour as compared to conventional methods.
Spray paint gives the applicant more control. Better control means a better finish and less rework – saving you even more time and money.
We've invested in machinery that controls wastage. We can paint your area with much less paint, saving on materials costs. This also creates a cleaner spray environment, which is perfect when precision is key.
Why Choose Everlast Powder Coating and Spray Painting
Give back to the local economy. We're 100% Australian owned and operated an always will be. We source from local suppliers so your dollar goes where it should!
Customer service and excellence on every job is our priority. As a family business, our reputation is everything, so you'll never see us cutting any corners.
We really are experts in spray painting. Our tradespeople have studied the craft for years, and we give them the best equipment available so they can exceed expectations.
We offer a huge range of services. As well as spray painting, you can come to us for all your powder coating, abrasive blasting and sand blasting needs.
Contact the Melbourne Spray Painting Experts Today
Get in Touch:
Call Us: 03 9369 2066
Visit Us: 2/14 Westside Drive, Laverton North, Victoria, 3026
Opening Hours:
Mon – Fri: 8:30am – 5:00pm
Saturday: 9:00am – 1pm
Sunday: Closed